Blue Cheese White Bean Dip with SunChips® Sweet & Spicy BBQ Snacks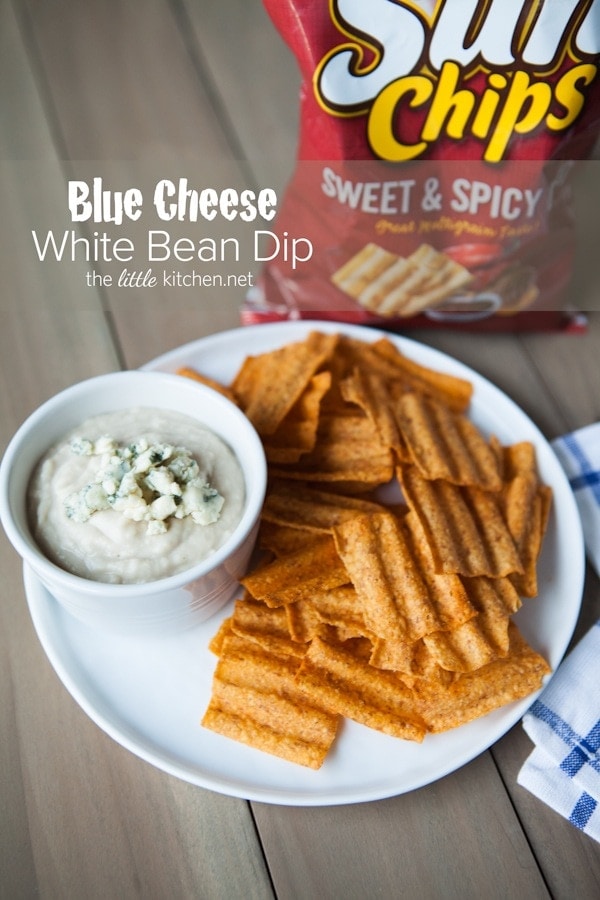 I remember when SunChips® were first debuted when I was a kid. My Mom was obsessed with their original flavor and SunChips® always went into our shopping cart – how long they lasted in the house, that's another matter. She would always complain that we ate all of her SunChips®. I was so excited when SunChips® reached out told me about their new flavor coming out this month, Sweet & Spicy BBQ. I love BBQ flavor anything.
And then they asked me to develop a dip recipe for the new flavor, I was so thrilled. I wracked my brain and since I love the combination of blue cheese and BBQ, I came up with up with this white bean dip. The first time I had a white bean dip (was years ago in Austin, TX) that wasn't made with garbanzo beans, I was in heaven. Don't get me wrong, I love hummus, I just didn't know you could make such an awesome dip with white kidney beans!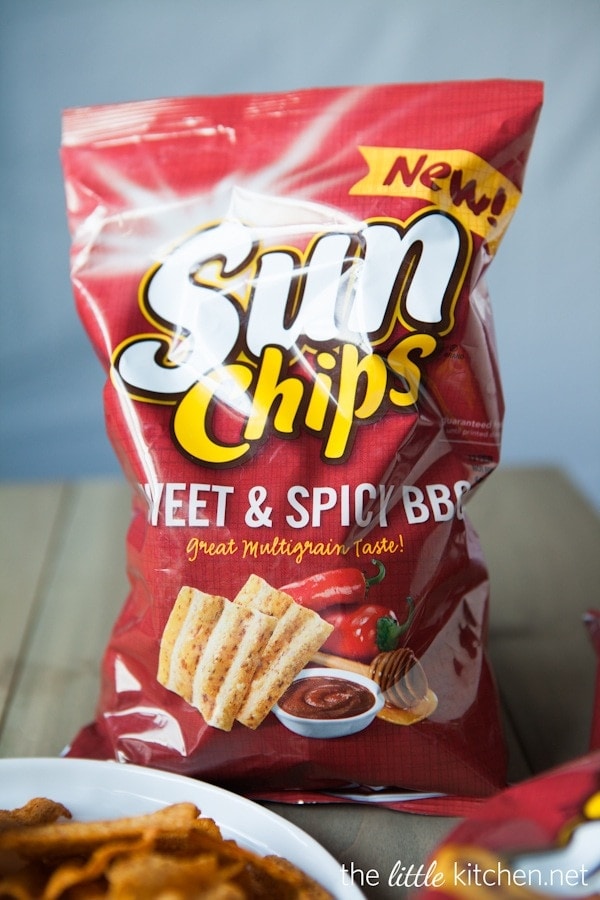 First, I'm seriously in love with this new flavor AND this dip recipe. The new flavor combines my love of BBQ flavor and what I know and love about SunChips® – the multigrain taste and the crunch. And second, you can't get any easier than the ingredients in this dip and just dumping it into a blender and you're ready to go!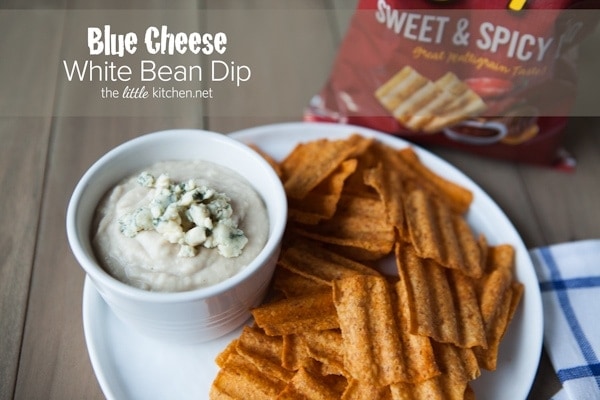 For your next party or family get together or just for a snack on the weekends, this is the perfect dip to go with the perfect chip!
Recipe
Prep Time: 15 minutes
Total Time: 15 minutes
Blue Cheese White Bean Dip Recipe with SunChips® Sweet & Spicy BBQ Snacks
Ingredients:
1/4 cup water
1 Tablespoon olive oil
salt & pepper
1 small garlic clove, peeled
2 Tablespoons blue cheese
1- 15 ounce can of cannellini beans, rinsed and drained
Directions:
In the order mentioned above, add ingredients to a blender and use dip setting (if your blender has one) or pulse until all ingredients are blended thoroughly and beans are completely mashed. Refrigerate for at least 30 minutes before serving.
Optional: garnish with more blue cheese.
We love that you love to share our recipes with others. If you have a blog or website and want to repost the recipe, we just ask that you reword the instructions (easy peasy) and link back to give us credit and to use your own images at the same time. Please ask us permission before republishing our recipes and images. And here's a great article on how to properly attribute a recipe.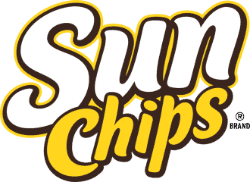 Join me and Stacie on Wednesday, February 13 at 8-9pm EST as we chat about the new SunChips® Sweet & Spicy BBQ flavor, grilling and BBQing indoors and even Valentine's Day. We'll chat about new recipe ideas for Valentine's and for grilling!

Disclosure: This post is sponsored by SunChips®. As always, opinions are my own and I only work with brands I'm a fan of.