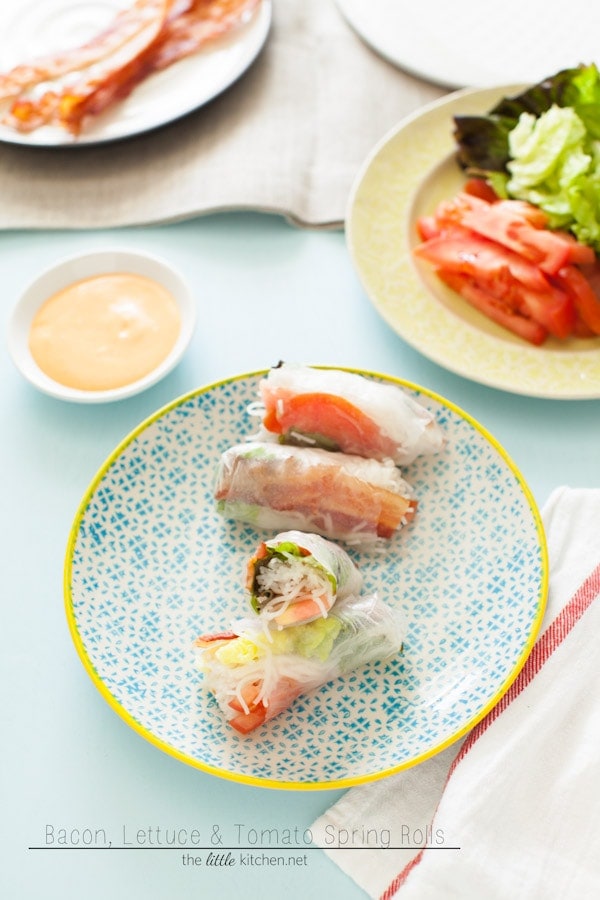 It seems kind of wrong, right? But it's so wrong in a good way. I have been so obsessed with sriracha lately, especially since I made these spicy shrimp and grits and my sweet & spicy wings. I have been thinking of other ways to use sriracha…so when I made tempura-fried sushi for my friends (I'm still trying to perfect that recipe and will share when it's ready 🙂 ) along with a sriracha mayo dipping sauce…I knew I had to make more stuff I could so I could dip in the mayo…so these were born.
Well, kind of. Todd & Diane made BLT spring rolls a while back and I have always wanted to try them! I did it a little differently by using rice noodles like most spring rolls have and made the wonderfully easy sriracha mayo dipping sauce to go along with it. <3!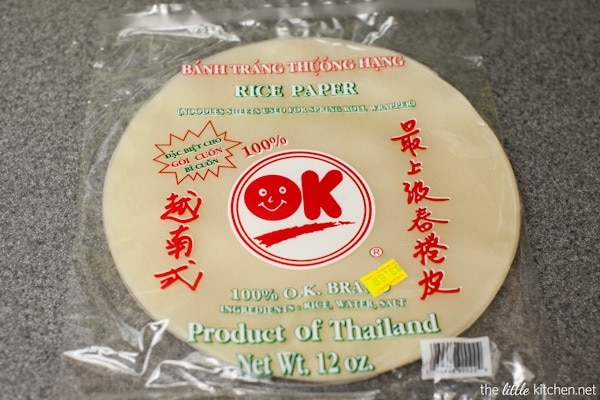 This is my family's absolute favorite spring roll wrappers! They are thick and pretty durable. I have step by step photos on how to wrap a spring roll.
As far as making bacon, I have given up on doing it on my stove top a long time ago. We microwave it in this bacon grill from Nordic Ware. You can buy it here and here with the lid or as a whole set.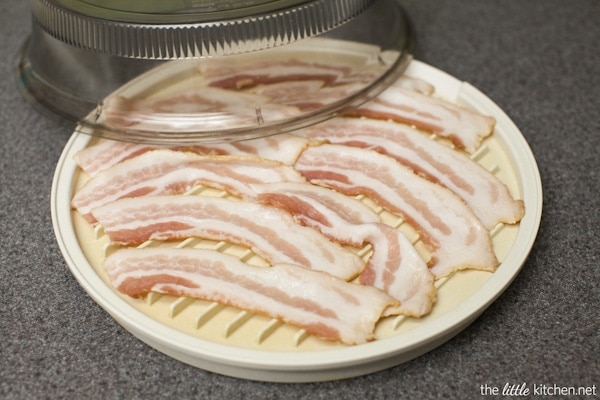 It's super easy to use and we wash it in the dishwasher. I usually microwave the bacon in two 90 second intervals and then additional 30 seconds if needed. If I need to make more than one batch, I drain the bacon fat into a glass bowl and then use it again. Then, it goes into the dishwasher. No mess and no wasting paper towels to microwave it on a regular plate.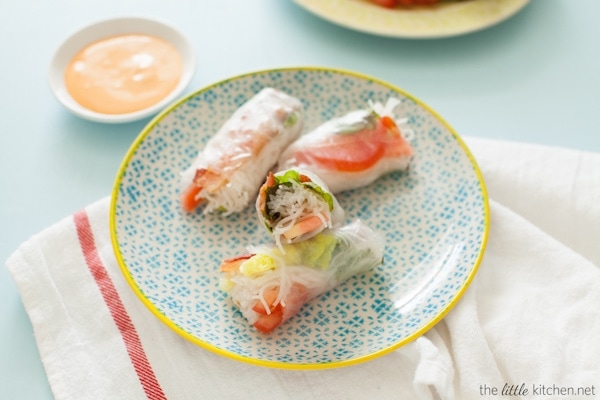 These are so easy to wrap up – check out my post on how to wrap a spring roll. And a word of warning, these are so addictive. The first time I made these, I ate 8 of them. Did I just admit that? Haha and the dipping sauce…oh man!
Recipe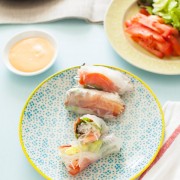 Print
Pin
Save
Bacon, Lettuce & Tomato Spring Rolls with Sriracha Mayo Dipping Sauce Recipe
Servings
8
to 10 spring rolls
Ingredients
Sriracha Mayo Dipping Sauce
2

teaspoons

sriracha

3

Tablespoons

mayonnaise

8-10

pieces

of bacon

,

cooked

red or green leaf lettuce

spring roll rice paper

tomatoes

,

sliced and then cut strips
Instructions
Measure out sriracha and mayonnaise into a small mixing bowl. Whisk until completely combined. Cover and place in the refrigerator.

Place a pot of water on your stove and bring to a boil. Boil rice vermicelli noodles according to instructions. Be careful, it usually only takes 3 to 4 minutes to cook the noodles. Drain noodles in a colander. Run cold water over the noodles while mixing it. Rinsing the noodles will keep them from sticking together. Shake colander and drain as much waster as possible, place colander on a plate and set aside.

Cook bacon.

Wrap spring rolls and serve immediately. (You only need to wet the rice paper for a few seconds-- for full instructions on how to wrap them, visit

this

.)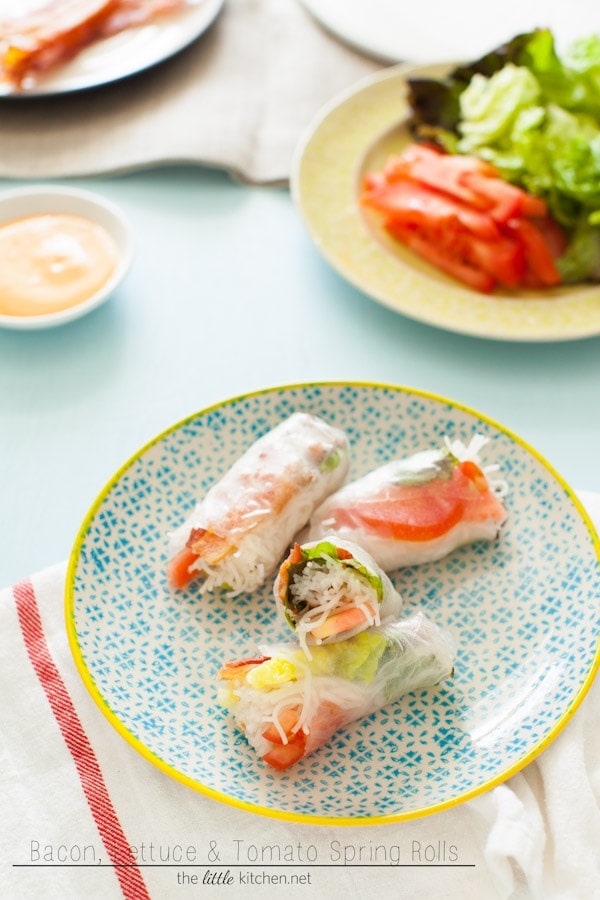 Disclosure: There are affiliate links in this post.