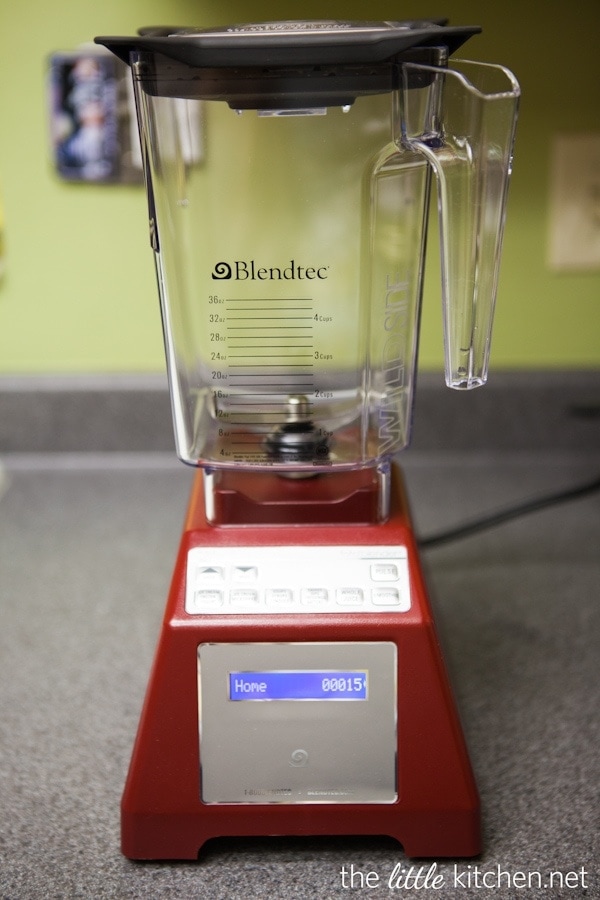 I told you yesterday when I shared the Grilled Caesar Salad recipe that there was going to be a Blendtec blender giveaway! I'm in love with this blender and like I said before, it has a place on my counter – even though the space is limited.
I first heard about Blendtec via it's Will It Blend? videos…umm yeah, they use their blender to blend up electronics. It's actually pretty neat! Just goes to show you how strong the motor in the blender is and how strong that blade at the bottom of the jar is!
And now the giveaway!
You can use the classic blender to make smoothies, fresh juice, ice cream, milk shakes, cappuccinos, margaritas, soups, sauces, bread dough, dressings, salsas and more! The Wildside Jar is almost 3 quarts and it's BPA-free. The winner will also receive a Twister Jar which can be used to make the thickest recipes, such as nut butters, hummus, baby food, dips, thick shakes, dressings and more!
this giveaway includes:
Retail Value: $570+
Please use the form below (comments will not count toward entry into the giveaway). Good luck!
This giveaway has ended.
Congrats to Jessica C! I know you'll love your new Blendtec!!
Disclosure: This giveaway is sponsored by Blendtec. I received a Blendtec for review as well (and love it!) and there are affiliate links in this post.