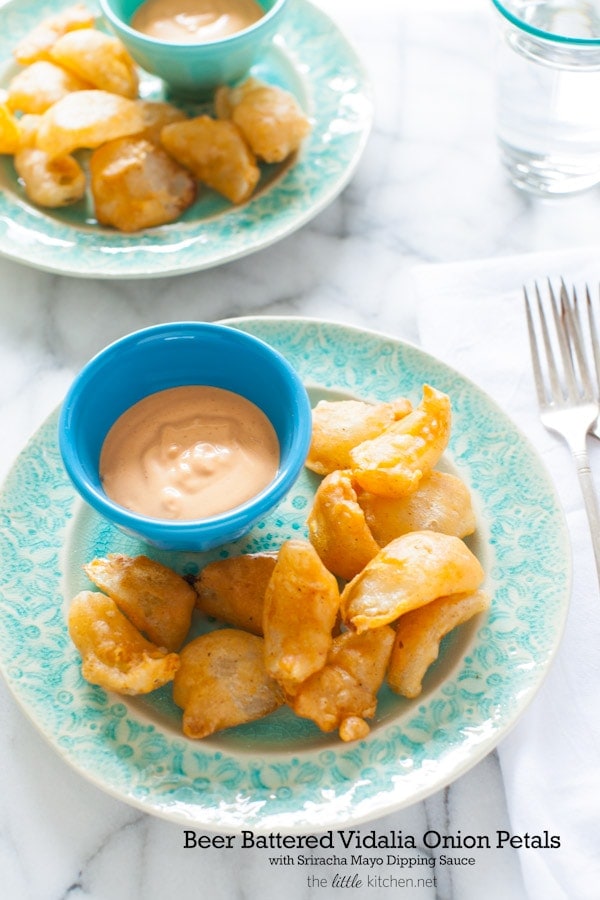 Did you know that it's Vidalia onion season right now? I love them so much and a few months ago, I had the amazing opportunity to travel outside of Savannah, Georgia to a town called Vidalia, yep, there's a town called Vidalia and learn all about these onions.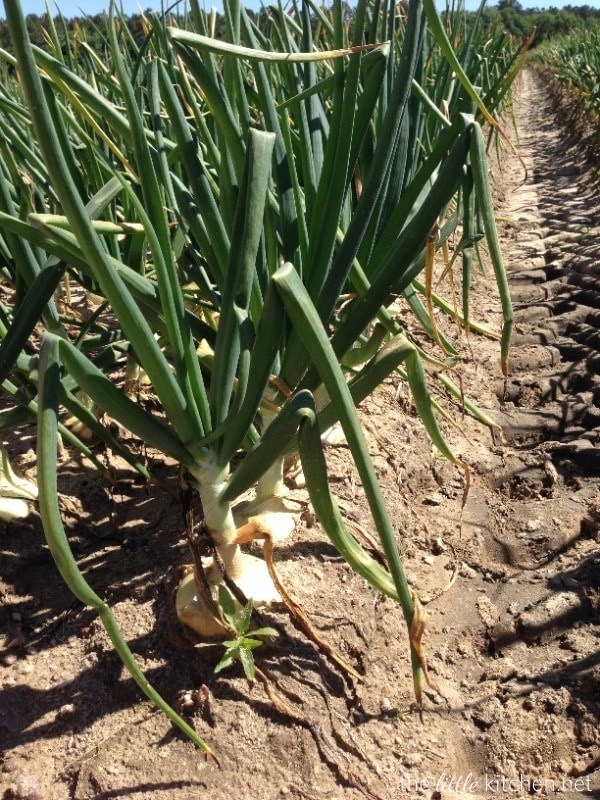 We visited a farm and watched them harvest onions and also learned about the drying process as well as how a medium-scale family-owned farm stores and packs onions so they end up in our grocery stores.
Vidalia Onions grow in sandy soil. And by federal law, only certain counties in Georgia can market the onions they grow as official Vidalia onions. I had no idea! Isn't that interesting?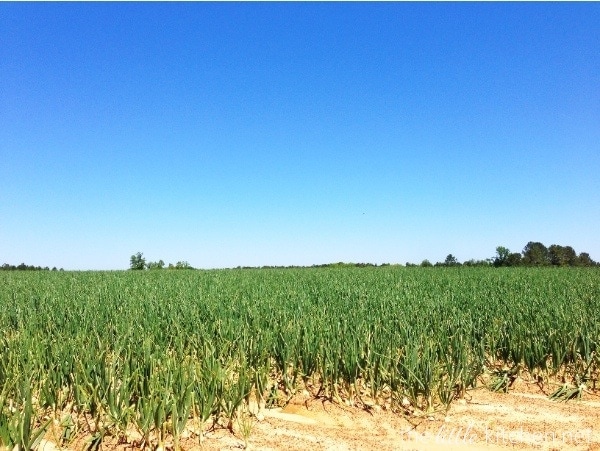 Isn't it so beautiful and peaceful? I love visiting farms. I say it over and over again, we don't appreciate our farmers enough. They work really hard, I'm so thankful for them!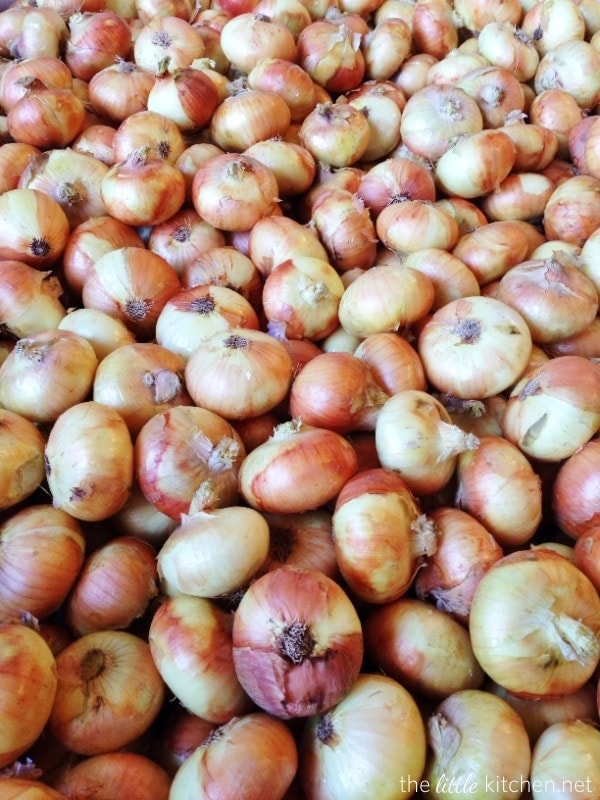 See that bulb shape? That's what you're looking for when you're buying them in the store.
I got to see them in the field…all the way to this!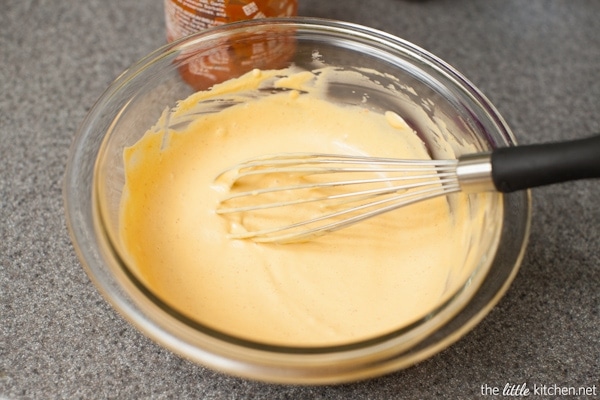 I'm obsessed with sriracha mayo lately so I had to make it again but just a little spicier.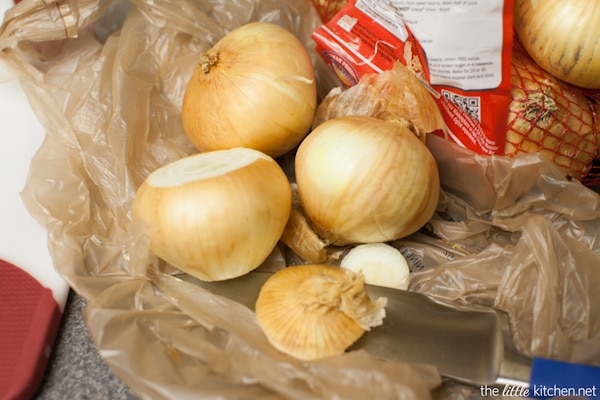 Here's a tip I learned a long time ago, but the ends and peel your onions off of your clean cutting board. Rinse them and then place on your cutting board to cut up!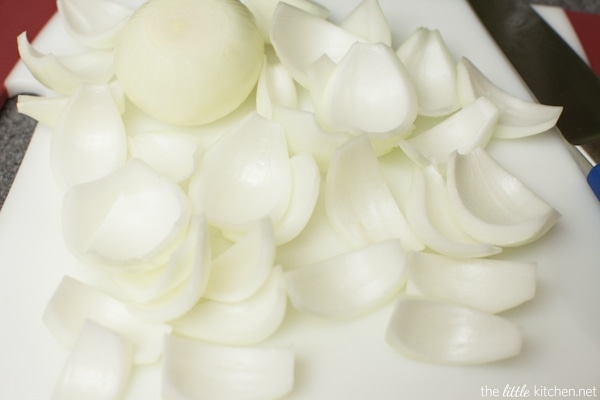 Cut them into quarters and any big pieces in half.
After dipping the onion petals in the dry flour mixture, add them to the wet beer batter. Drip the excess batter off before putting them in the fryer.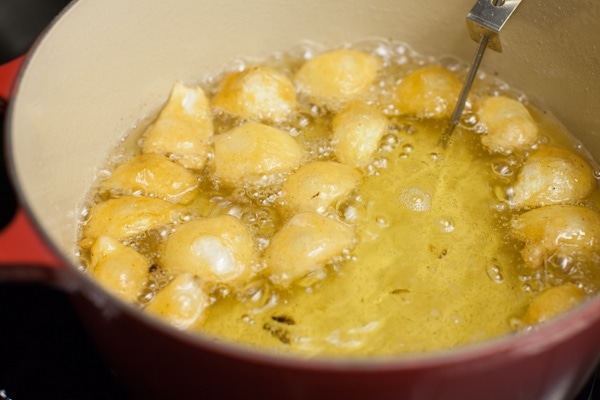 And then fry them up!
Recipe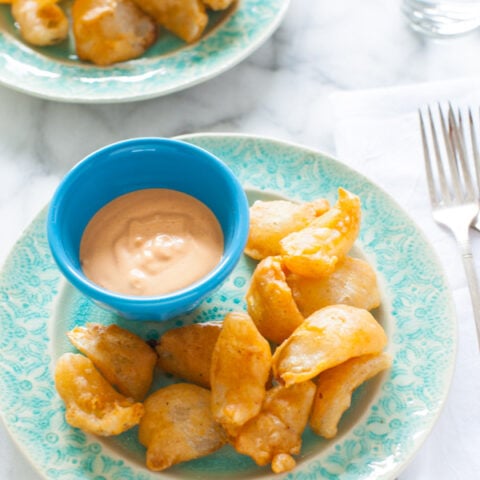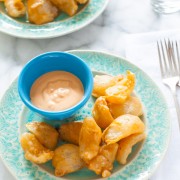 Print
Pin
Beer Battered Vidalia Onion Petals Recipe
Ingredients
1 1/2

Tablespoons

sriracha chili sauce

1/2

cup

mayonnaise

canola oil

,

for frying

2

cups

unbleached all-purpose flour

one 12-ounce cold light beer

1

teaspoon

cayenne red pepper

2

teaspoons

salt

1/4

teaspoon

pepper

3

small Vidalia onions
Instructions
Whisk together sriracha and mayonnaise in a small bowl. Cover and place in the refrigerator.

Add oil to a large pot (I used a 5.5 quart French oven), about 1.5 inchese of oil. Heat to 350 degrees F. Line a baking sheet with foil and paper towels.

Combine flour, cayenne, salt, pepper in a large mixing bowl.

Peel and rinse the oinions. Quarter them and separate into petals. Discard smaller center pieces. Cut pieces that are too wide in half.

Take 1/4 cup of flour mix and place in separate dish. Coat onion petals in dry flour mixture.

Pour beer into remaining flour mixture (large mixing bowl). Mix with a fork but don't overmix. (Batter will be lumpy.) Coat onion petals in batter. Shake excess batter off.

Fry 2-3 minutes until golden brown. Use tongs to remove from oil.

Serve immediately with spicy mayo dipping sauce.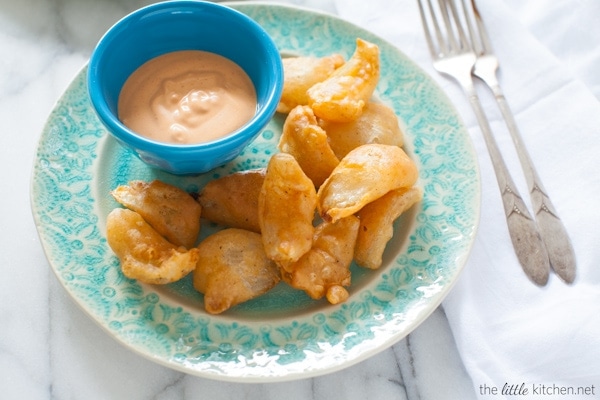 Light and flaky and the sweetness from the onions…the spiciness of the sriracha mayo makes this an addicting appetizer! Double swoon!
Be sure to check out the awesome giveaway I have going on too!
Disclosure: My trip to Vidalia, Georgia was sponsored by the Vidalia Onion Committee. All opinions are my own and I only share with you brands that I love.