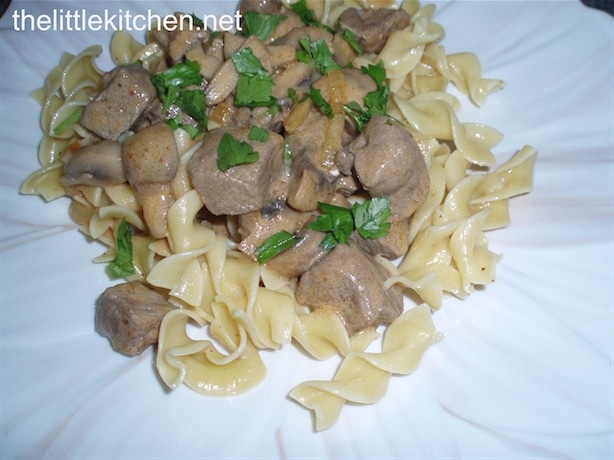 One year at my company holiday party, one of the buffet entrees we had was beef stroganoff. It was very tasty and after that, I was on a quest to find a recipe. I lucked out and the first recipe I tried was the winner. This recipe comes from the Food Network Kitchens. I have made this recipe several times over the last couple of years. It's pretty tasty and easy to prepare. The recipe says it takes a total of 30 minutes to prepare but I would say it takes more like 45 minutes.
Click here for the Beef Stroganoff recipe
Tips:
I start boiling the water for the noodles before I start anything else for this recipe.
While preparing all of the ingredients for the recipe, I measure out the lemon juice, dijon mustard and sour cream and whisk them all together and set aside.
When it's time to add these ingredients, I temper it because of the sour cream. I don't want the sour cream to curdle so I'll take about 1/2 cup or more of the sauce in the pan and mix into the sour cream mixture. When it's well mixed, add it to the pan with the rest of the ingredients.