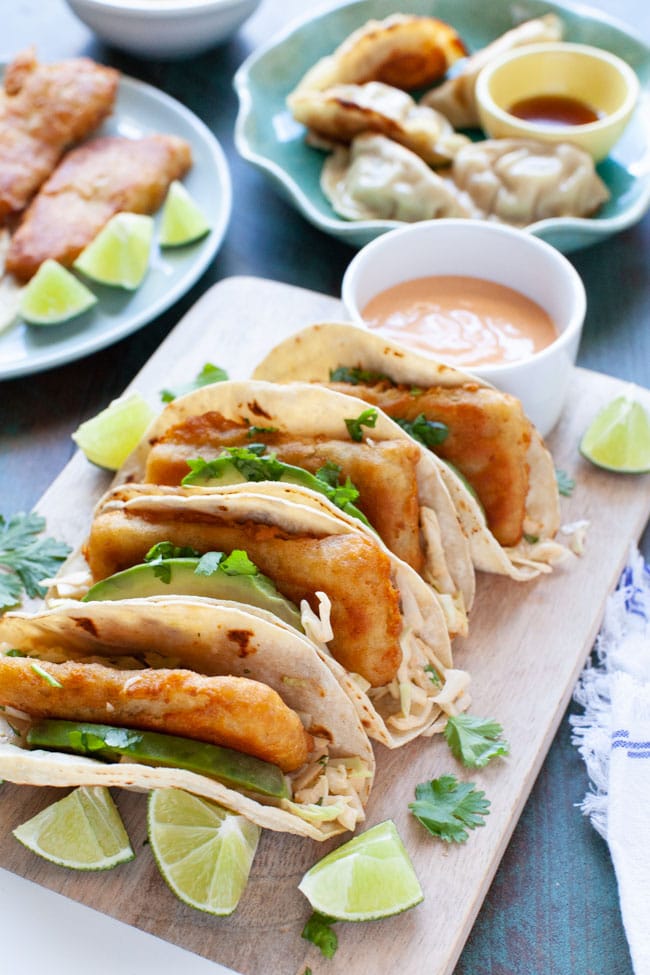 This post is sponsored by The National Frozen & Refrigerated Foods Association.
I love tacos so much! We eat them at least once a month. And just sayin' these are perfect for Taco Tuesdays!
These Asian-inspired fish tacos are perfect for a weeknight meal. I made a sriracha mayo slaw for them and you have to add avocados. I know your family will love these!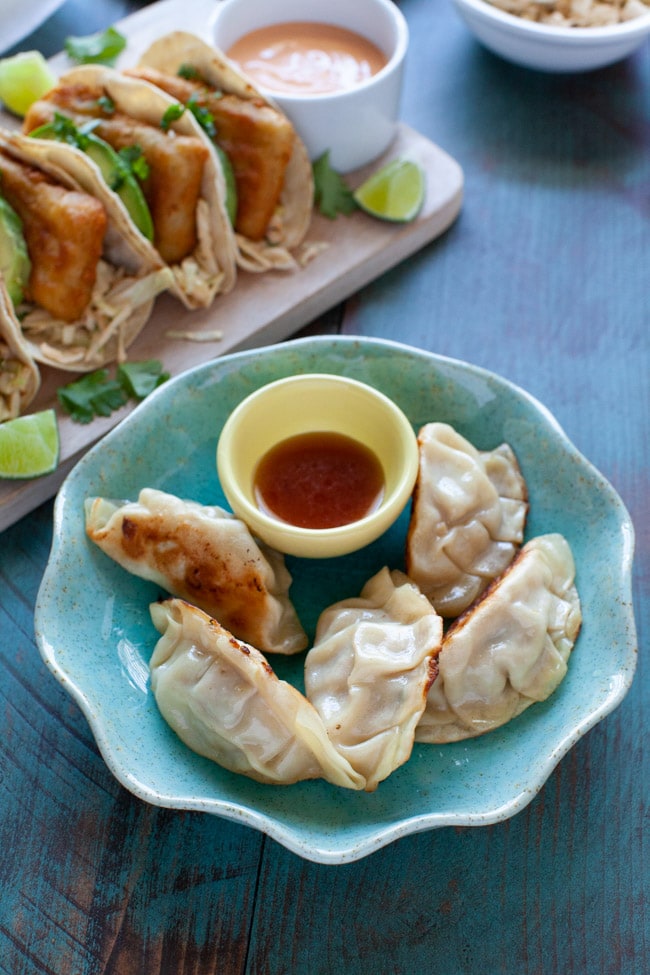 First, you know I love making potstickers but I also love having some PAGODA Pork Potstickers in the freezer for dinner or when the craving strikes. I love serving these potstickers as an appetizer for this Asian-inspired fish tacos meal!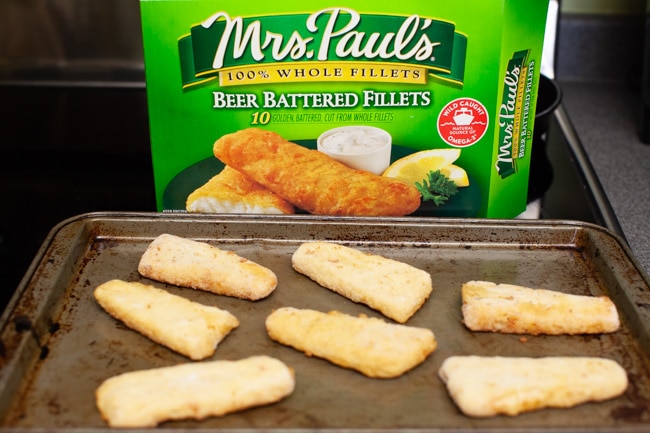 You know I love easy recipes and I love to share with you my favorite shortcuts. I made these fish tacos with Mrs. Paul's Beer Battered Fish Fillets. They are really really easy to make. You just put them in the oven and follow package instructions!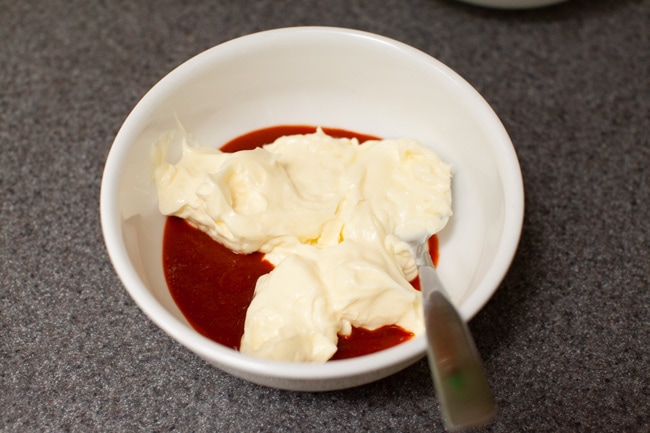 While the fish is cooking in the oven, I make the sriracha mayo sauce for the cabbage.
Just mix the sriracha and mayo together in a bowl. It takes just a minute to put together.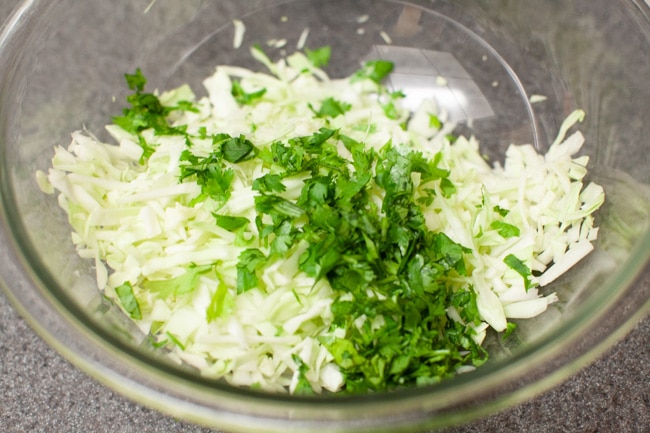 Then, prep the cabbage slaw. I slice the cabbage thinly and chop up cilantro.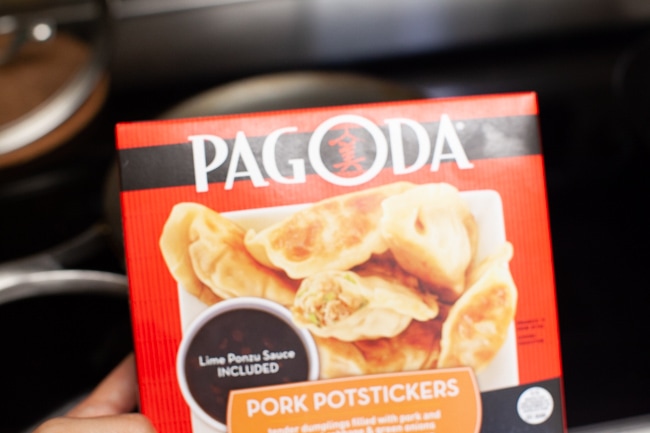 fter you're done prepping the slaw and the sauce. Let's start cooking the PAGODA Pork Potstickers.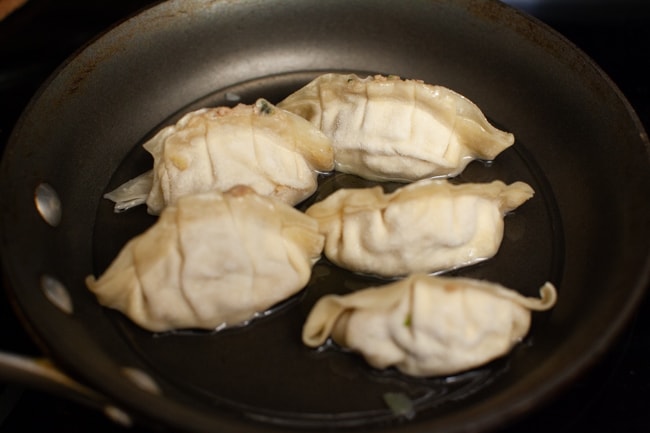 Put them in a skillet and add water and oil.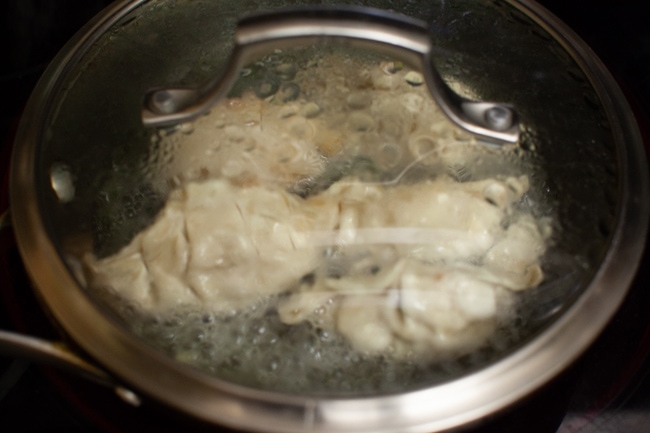 Cover the pan and cook for 11 minutes (be sure to read the instructions on the back of the package).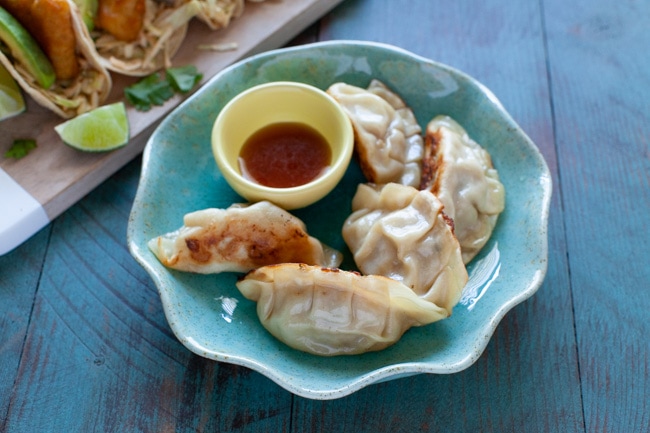 I love that the PAGODA potstickers come with a ponzu sauce included in the package.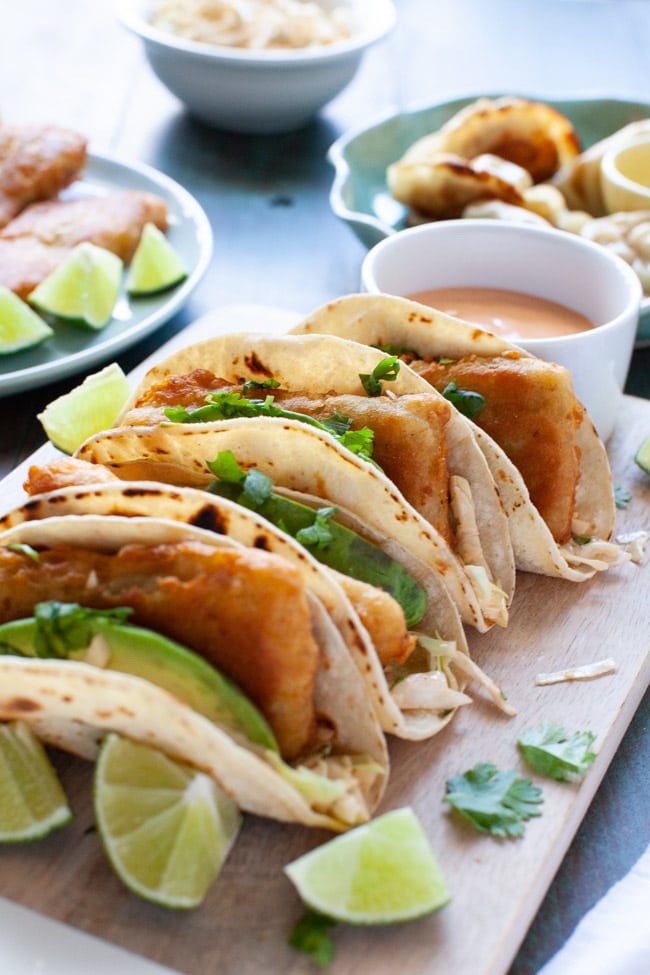 You guysss, this meal is so easy to make and put together!
Heat the tortillas in a cast iron skillet. Then, mix the sriracha mayo with the cabbage and cilantro and add it to your tortillas. Then, add the avocado and the fish. Serve with the remaining sauce, squeeze of a lime wedge and more cilantro on top!
You can put together a great meal that's easy to make and tastes great with help from a few freezer staples.
I would love to hear what are your favorite foods from the freezer section?
Be sure to follow the National Frozen & Refrigerated Foods Association on facebook and instagram for easy home meals that you can make for your family!
Recipe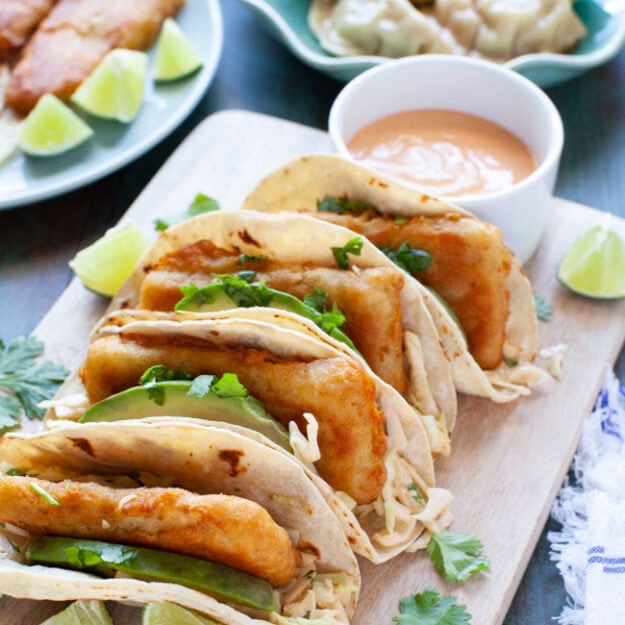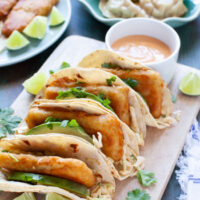 Print
Pin
Save
Asian-Inspired Fish Tacos with Pork Dumplings
Instructions
Turn oven on to 425 degrees F. Place all Mrs. Paul's Beer Battered Fish from the package onto a baking sheet and bake according to package instructions.

Mix together sriracha hot sauce and mayo in a small bowl. Mix cabbage and cilantro together in a large mixing bowl. Add in 2 tablespoons of sriracha mayo and place in the refrigerator. Place the rest of the mayo in the fridge as well.

Heat a cast iron skillet for 3 minutes on medium high and warm the tortillas about 1 to 2 minutes on each side.

While you're heating the tortillas, prep a nonstick skillet (with a lid) with 1/4 cup water and 1 Tablespoon oil (I like grape seed oil). You'll need more if you're making all 10 potstickers (reference the package for instructions). Add the Pagoda Pork Potstickers and turn the heat on to medium high and cook for 11 minutes.

Remove the fish from the oven and prep the tacos. Add cabbage to the corn tortillas, the fish and avocado. Serve with lime wedges and sriracha mayo. Serve the potstickers with the lime ponzu sauce it comes with.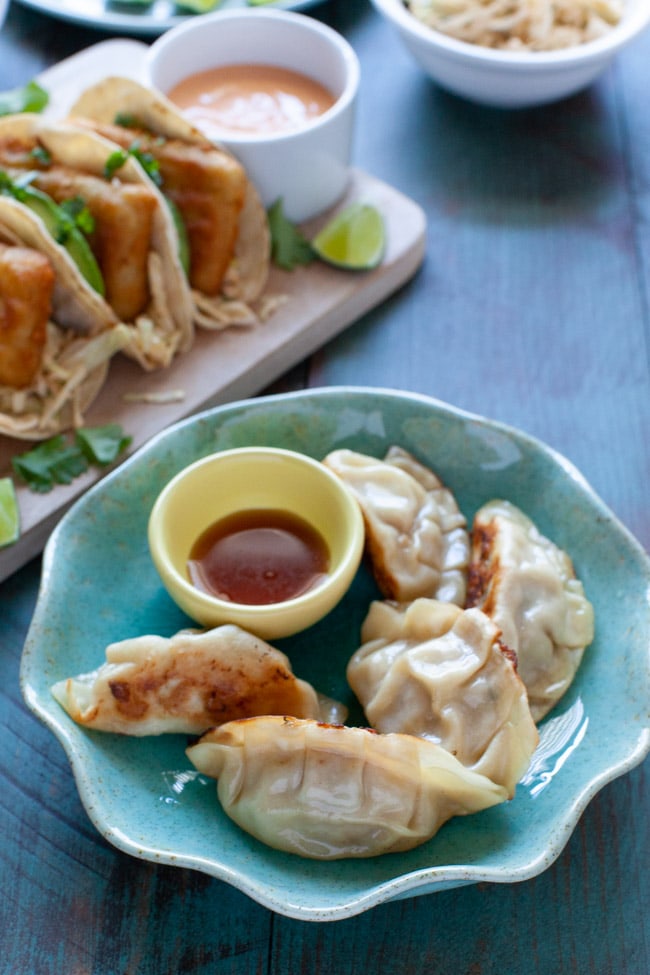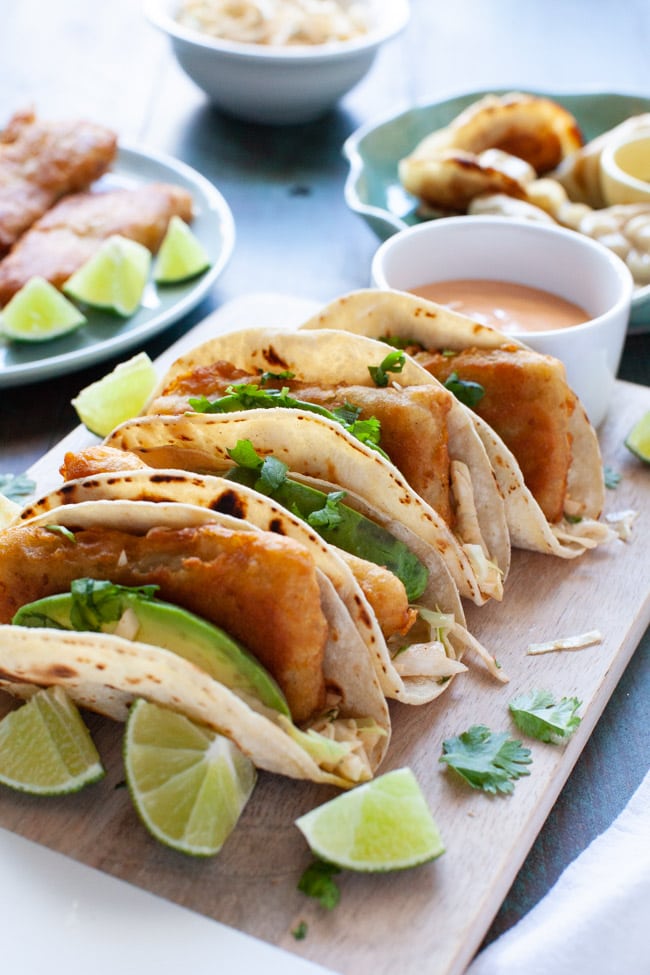 Disclosure: This post is sponsored by The National Frozen & Refrigerated Foods Association. I always share with you my own opinions and I only work with brands that I love.