I can't believe what a year 2012 was. I started it out by starting a new job, organizing another Food Blog Forum, going to Portland a few times, Palo Alto, San Francisco, Boston, Orange County, CA twice, Seattle and then this past summer, I got laid off. I didn't know where that would take me but it's been a fun ride since then with trips to Idaho, Detroit, KOHLER, Wisconsin, Vermont and Hershey, PA. Let's just say, I have logged many frequent flier miles.
I have to say, I of course loved the food I have enjoyed on the trips but it's all of the people I have met. From the food bloggers, farmers, employees, awesome PR reps, I have met some amazing people in my travels. I have also met many random people (I chat everyone up at airports and on planes) including a former Marine who used to guard ambassadors at our embassies abroad and a gentleman who works for a company that helps cities revitalize their downtowns and countless many other inspiring people. I get energized when I meet people who are so passionate about what they do. There are so many "ordinary" people who are making a huge difference in their communities every day. And I don't say ordinary lightly…these are people just like you and me.
Other highlights include: the little kitchen getting a little makeover, taping a video at Hershey's Kitchens, making a video with one of my best friends and starting my five things series!
I feel very fortunate to be doing what I love and I want to thank each and everyone one of you who visits The Little Kitchen. Before I get all weepy on you, let's start by sharing mine and my family's favorites.
Curtis' favorite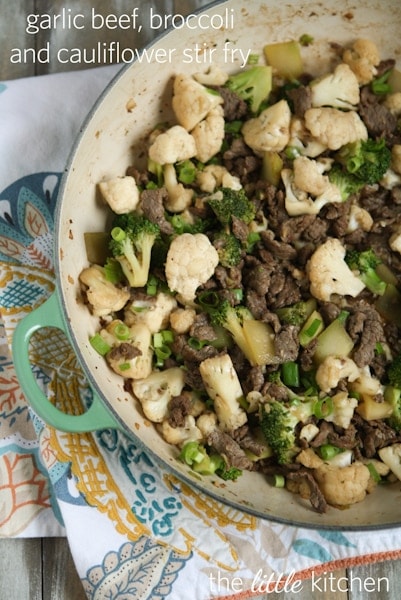 Garlic Beef Broccoli Cauliflower Stir Fry
My family's favorite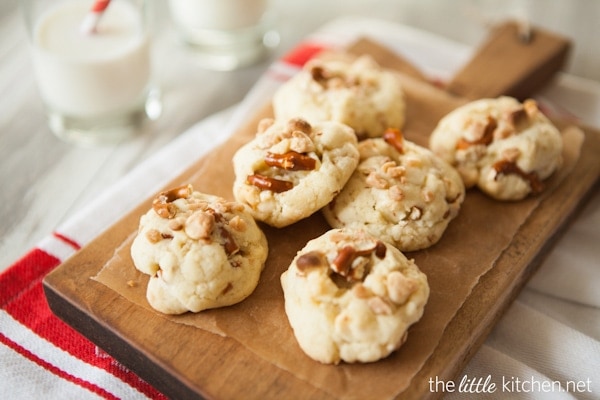 White Chocolate Toffee Crunch Cookies
Most comforting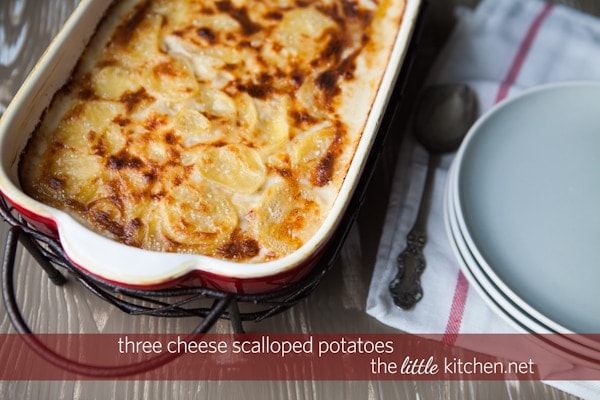 Three Cheese Scalloped Potatoes
Brings a smile to my face when I make them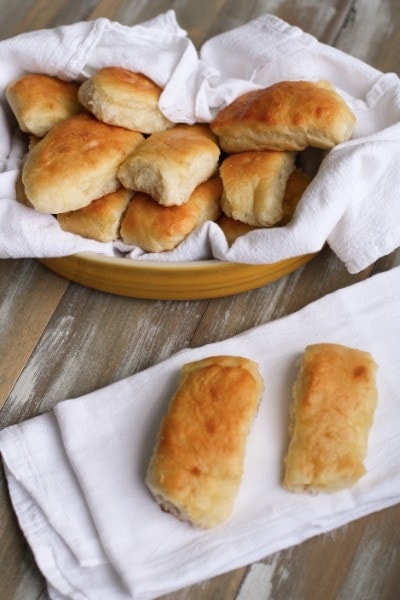 Easy Yeast Rolls
(this recipe totally makes me smile because it makes me think of my older sister who introduced me to this recipe and my Mom who is obsessed with yeast rolls bread.)
Pumped my fist in the air when I got this recipe right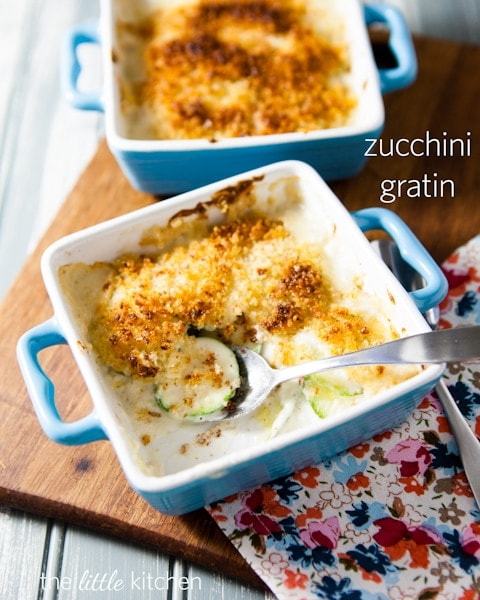 Zucchini Gratin
Quicky & easy favorite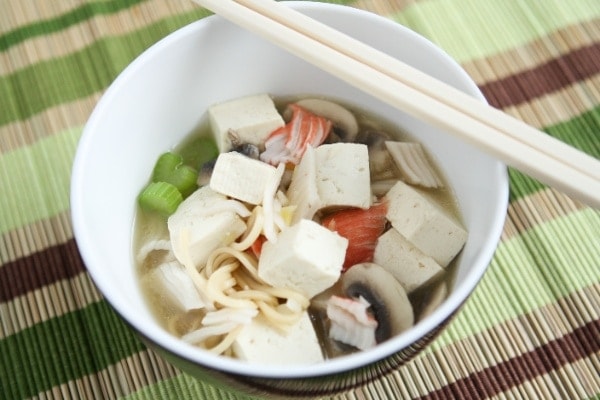 Quick Tofu Ramen Noodle Soup
So easy, why did it take me so long to try to make them?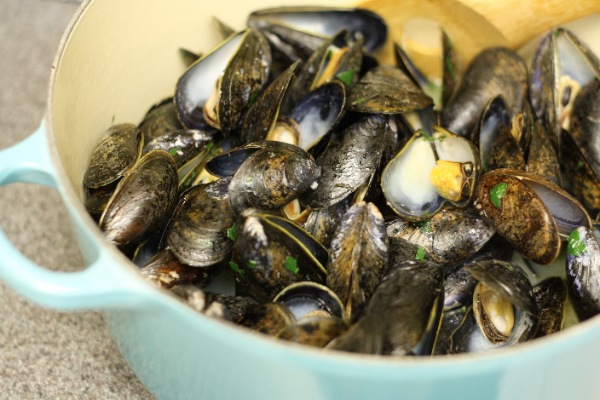 White Wine and Olive Oil Steamed Mussels
Favorite drink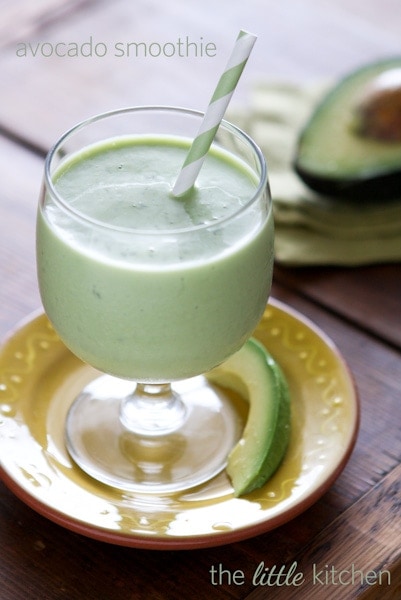 Avocado Smoothie
Favorite pasta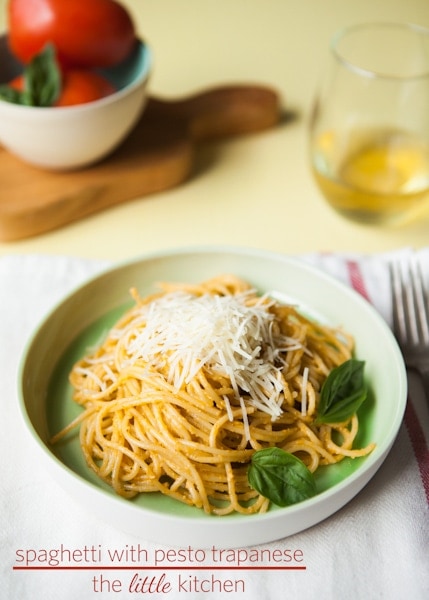 Spaghetti with Pesto Trapanese

And I had to share with you the top recipes according to Google Analytics – which means, your favorites!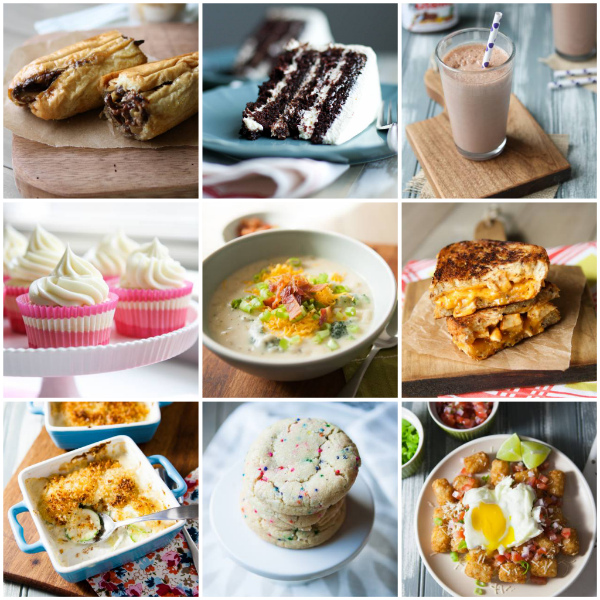 1. Cheesesteaks 2. The Best Chocolate Cake Ever with Pudding Frosting 3. Nutella Milkshakes 4. White Almond Sour Cream Cupcakes with Cream Cheese Frosting 5. Loaded Baked Potato Soup 6. BBQ Chicken Grilled Cheese Sandwiches 7. Zucchini Gratin 8. Brown Butter Funfetti Sugar Cookies 9. Totchos
Happy New Year!! And don't forget to check out the many ongoing giveaways I have going on…it's my little way of saying thank you to all of you!