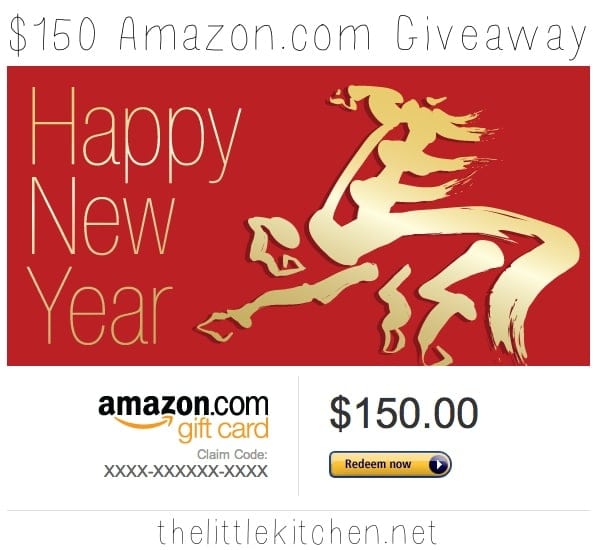 I love Amazon.com and I love you! First, I have a Prime account. What does that mean? I pay a yearly fee that allows me to get unlimited two-day shipping and very low cost ($3.99 per item) next day delivery. I LOVE IT. Even better, you can get a trial membership for free. We actually got it using the free trial membership one year right before Christmas and loved it. Curtis said, aren't you going to cancel it? I said no and we haven't looked back since. I order shoes, our favorite brand dishwashing detergent and so much more via Amazon.com…it's bordering on getting a little sad actually.
Second, our Amazon.com gift card giveaways are really popular so they are back and this time we upped it! Also, if you win, you can opt to get the entire gift card or receive a $75 gift card for yourself and have a $75 gift card sent to a friend, family member or your favorite charity, you choose!
The prize is:
*If winner drawn is a Canadian resident, winner will receive equivalent to $150 US value in the form of a gift card to Amazon.ca.
Please use the form below to enter in the giveaway. Good luck!
This giveaway has ended. Congrats to Kate H!
Disclosure: This giveaway is sponsored by meeee! There are affiliate links in this post.
Check out our other giveaways!