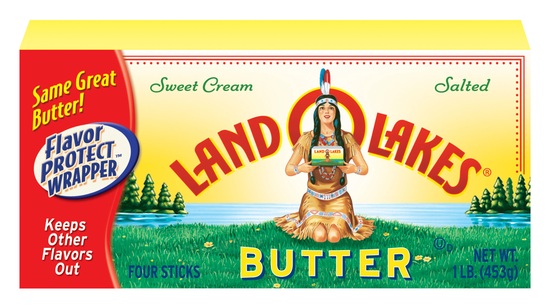 Ever wonder when you should use unsalted butter and when you should use salted butter? In short, use unsalted butter for baking and when I need to control the salt in my recipes. Use salted butter for spreading and in most of your cooking. I actually stock more tons more unsalted butter than I do the salted variety. About a 1 to 4 ratio and I always have both in my fridge.
For more information on when to use either unsalted or salted butter, check out this article.
I have been known to get a little freaked out when I'm running low on butter. 🙂 I'm so excited to be working with Land O'Lakes and to share this wonderful giveaway with you!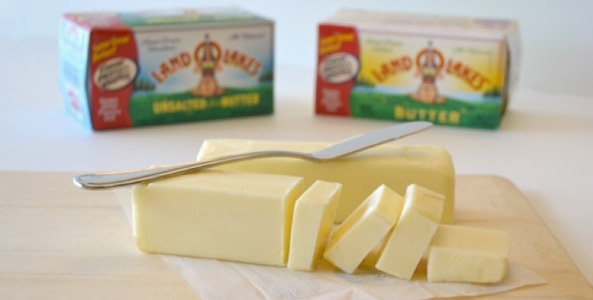 Land O'Lakes butters feature their flavor protecting wrappers – to keep other (funky) flavors out of your butter. I love their butter and it's perfect for all of your holiday baking and cooking needs!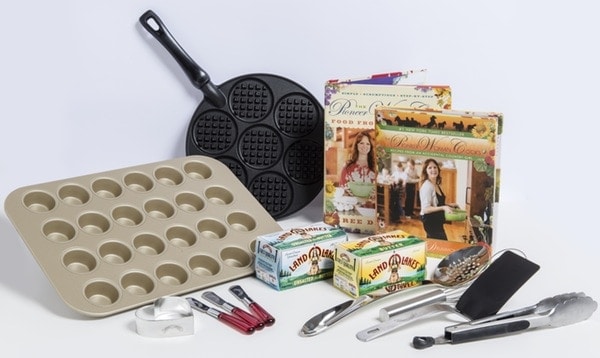 *I love Ree's cookbooks and that flat whisk and the slotted spoon. I know whoever wins will LOVE this prize pack!
this giveaway includes:
Retail Value: $180
Please use the form below (comments will not count toward entry into the giveaway). Good luck!
This giveaway has ended.
Congrats to Ken W. for winning this prize pack!
Check out our other open giveaways!
Disclosure: This giveaway is sponsored by Land O'Lakes. I received a similar prize pack as the winner will receive.