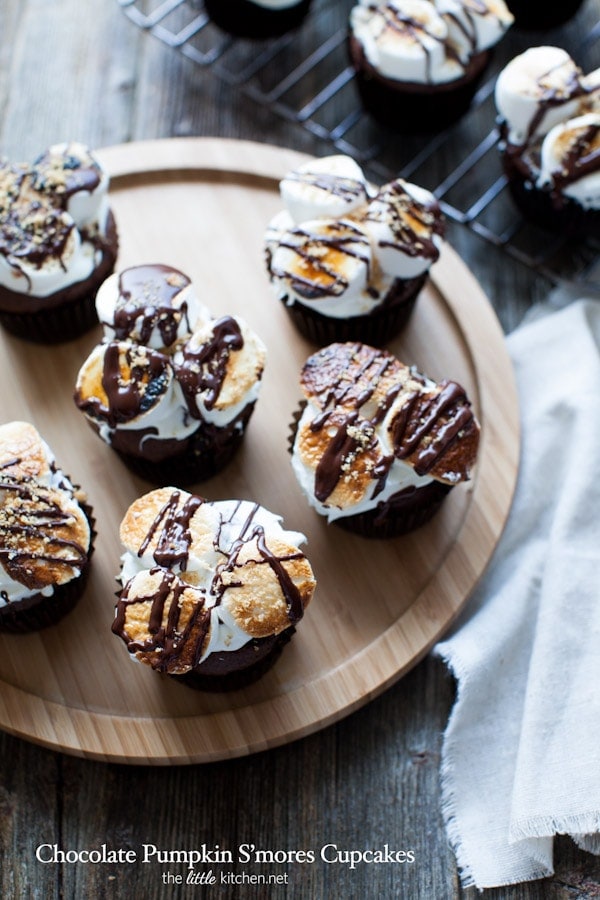 There's something about chocolate, graham crackers and marshmallows that gets me every time. I have never done a s'mores inspired dessert before though, now I can cross it off my baking bucket list!
I'm thrilled to be working with Campfire® Marshmallows and showing you how to make these wonderful Chocolate Pumpkin S'mores Cupcakes! I love how versatile their marshmallows are and the different varieties they have (fruit flavored, yes please and minis to giant roasters!).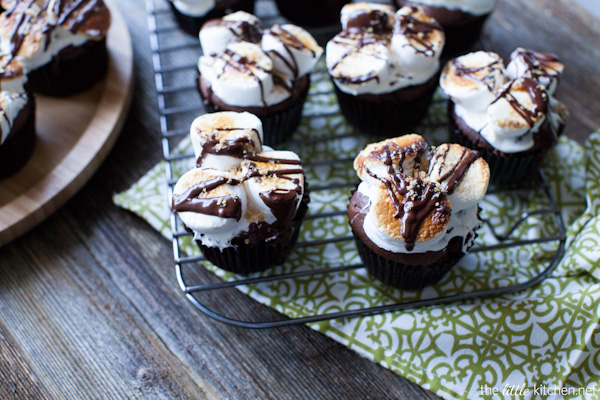 You can barely taste the pumpkin in these cupcakes, the chocolate overwhelms it…but the pumpkin makes these cupcakes super moist!
I'm all giddy thinking about sharing this recipe with you. This is another installment on my project with McCormick Gourmet. Thinking about what kind...
I'm on my way to Utah to spend time with friends and I wanted to share these cookies with them (I have some...
I love love Le Creuset and KitchenIQ! I'm thankful for you and I'm so happy to present to you an amazing giveaway…one lucky winner will win...