$500 Giveaway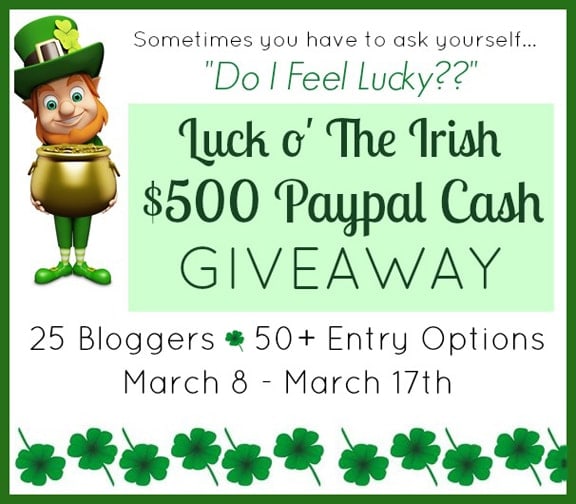 How about some cash? One lucky winner will win $500 PayPal Cash! The Little Kitchen along with some other awesome blogs have teamed up together to offer this wonderful St. Patrick's Day themed prize! Use the widget below to enter!
This giveaway is run a little different than the usual giveaways on The Little Kitchen. Please use the widget below, login using your email address or facebook and then follow the instructions to follow the different blogs and click enter to get your entries. You can do as little entries or as many entries as you want…there's no required entry. Good luck!
Sign up today to receive exclusive content and news from The Little Kitchen:
Comments are closed.