100 Best Super Bowl Party Recipes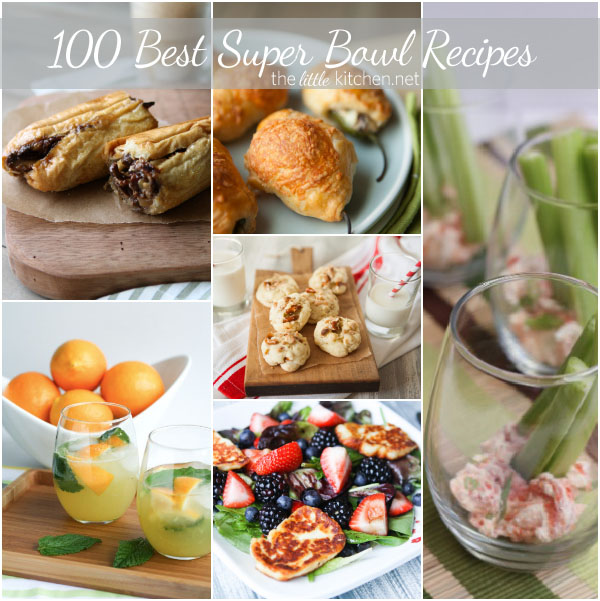 It's time to think about Super Bowl Sunday (especially if you're throwing a party) and the most important thing – what you're going to eat of course!
I have went through my archives and various blogs to find you some of the best 100 recipes…so have at it. Have fun! Happy eating! And happy game and commercial watching too!
Dips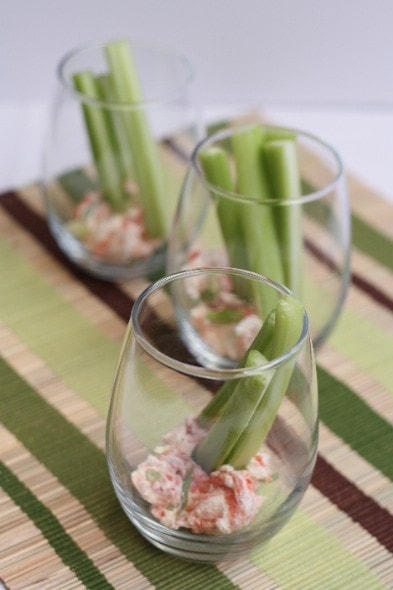 Celery with Smoked Salmon Cream Cheese Dip
Sun-Dried Tomato & Basil Cream Cheese Spread from Cookin' Canuck
Roasted Lemon & White Bean Hummus from Simply Scratch
Roasted Cauliflower Hummus from Oh My Veggies
Cheesy Baked Jalapeno Popper Dip from Savory Simple
Avocado Ranch Dip from Food for My Family
Warm & Creamy Bacon Dip from Unsophisticook
Roasted Shallot and Garlic Yogurt Dip from Now Stir it Up
Sun-dried Tomato Hummus from bellalimento
Grilled Buffalo Wings with Avocado Blue Cheese Dip from Eclectic Recipes
Sweet Asian Hot Wings from Crepes of Wrath
Caramelized Onion Spinach Dip from Bake Your Day
Moroccan Carrot Dip from A Thought For Food
Appetizers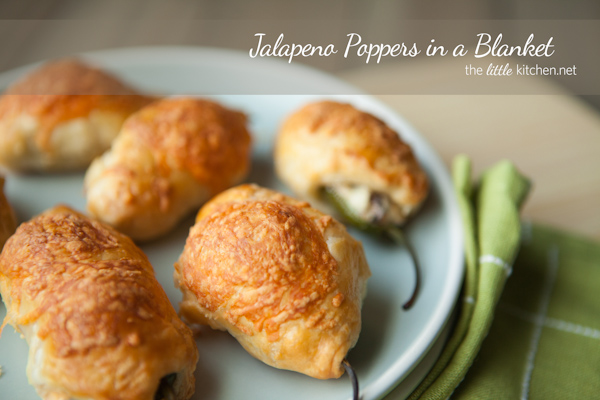 Jalapeno Poppers in a Blanket
Antipasto Kabobs from the Hungry Housewife
Jaden's Chinese Egg Rolls
Asian Turkey Meatballs with Chili Garlic Glaze from Aggie's Kitchen
Sweet and Spicy Roasted Nuts from Following in My Shoes
Garlic Rosemary Baked Sweet Potato Chips from Oh My Veggies
Fresh Hot Jalapeño Poppers from Reluctant Entertainer
Puff Pastry Brie Bites from Savory Simple
Buffalo Chicken Dip Bites from Food for My Family
Loaded Potato Chips from Unsophisticook
Baked Crab Rangoon from Steamy Kitchen
Cheeseburger Meatballs from Bake Your Day
Asparagus Parmigiano Puffs from bellalimento
Carne Asada Nachos from Foodness Gracious
Chubby Hubby Snack Mix from Cookies & Cups
Loaded Guacamole Tostada Towers from Scarletta Bakes
Totchos
Pizza
Mexican Fiesta Pizza from Weelicious
Apple Cheddar Pizza with Caramelized Onions & Walnuts from Oh My Veggies
Pizza Muffins from Weelicious
Shaved Asparagus and Lemon Pizza from bellalimento
Pizza Bagel Bites from Kevin & Amanda
NY Style Sourdough Pizza from Crepes of Wrath
Easy Pizza Cups from Gimme Some Oven
Mushroom Pizza from Foodness Gracious
Wings
Crispy Baked Asian Chicken Wings from Just a Taste
Jerk Chicken Wings from Martha Stewart
Game Day Chicken Wings from Food for My Family
Healthy Sriracha Chicken "Buffalo" Wings from Chicken Recipe Box
Boneless Buffalo Chicken
Baked Buffalo Queso Fresco Wings from Katie's Cucina
Teriyaki Chicken Wings Recipe w/ fresh Teriyaki Sauce from White on Rice Couple
Roasted Drumsticks with Chipotle Raisin Glaze from In Sock Monkey Slippers
Sweet Asian Hot Wings from Crepes of Wrath
Key West Grilled Chicken Wings from Katie's Cucina
Sandwiches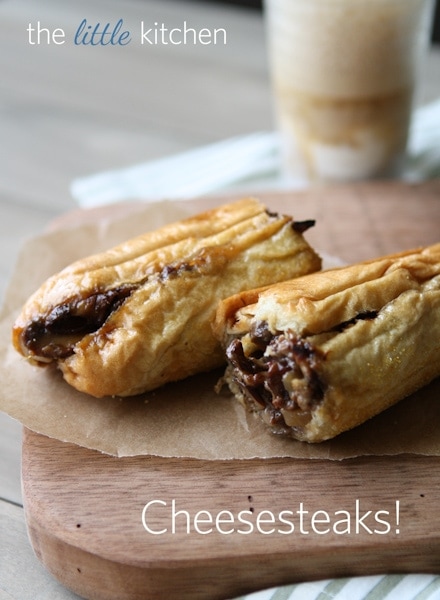 Cheesesteaks
Crab Cake Sliders from How Sweet Eats
Slow Cooker French Dip Sandwiches from Following in My Shoes
Drunken Grilled Cheese Sandwiches from Oh My Veggies
Parmigiano Panko Chicken Honey Biscuits from bellalimento
Meatloaf Sandwich from Crepes of Wrath
Prosciutto Pineapple Pesto Paninis from Gimme Some Oven
BBQ Chicken Grilled Cheese
Fried Tomatillo Sandwiches from Scarletta Bakes
Classic BLT from Foodness Gracious
Chicken Salad Sandwich from Tickled Red
Game Day Turkey, Pesto, Onion & Cheese Poppyseed Sliders from Reluctant Entertainer
Salads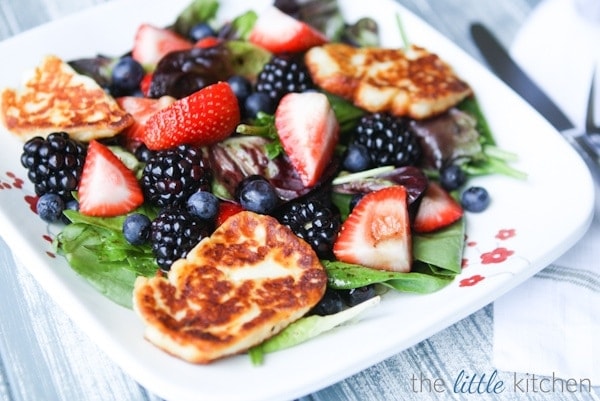 Triple Berry Salad with Halloumi
Warm Cauliflower & Israeli Couscous Salad from Oh My Veggies
Grilled Caesar Salad
Shaved Brussels Sprout Salad with Pan-Fried Goat Cheese and Pomegranate from Love & Olive Oil
Kale Salad with Cherries and Pecans from Steamy Kitchen
Orzo Caprese Salad from Savory Simple
Crispy Kale Salad from How Sweet Eats
Lemony Macaroni Salad from Crepes of Wrath
Feta and Kalamata Olive Tortellini Pasta Salad
Steak Artichoke Salad with Blue Cheese Dressing from Gimme Some Oven
Chili
Steak Chili from Food for My Family
Dad's Spicy Chili from Two Peas & their Pod
Vegetarian Chili with Fresh Roasted Chilies from White on Rice Couple
6-Hour Slow Cooker Chili from A Farmgirl's Dabbles
Squash Sweet Potato Chili from Crepes of Wrath
White Chicken Chili from Gimme Some Oven
Lady Bird's Chili from Scarletta Bakes
Game Day Chili from Aggie's Kitchen
Drinks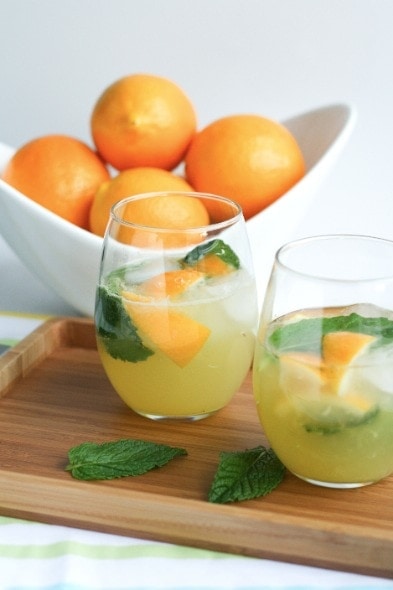 Meyer Lemon Mojitos
Meyer Lemon Margaritas from White on Rice Couple
Raspberry Sorbet Bubblies from A Farmgirl's Dabbles
Rum Runner from Averie Cooks
Spicy Grapefruit Margaritas from Eat Live Run
Blueberry Lime-Aid Slushy from Picky Palate
Carolina Peach Sangria from Recipe Girl
Lemon-Berry Granita with Balsamic & Basil from Bake Your Day
Warm Cardigan, A Hot Cocktail from Sippity Sup
The Sazerac from Bunkycooks
White Hot Chocolate from Love & Olive Oil
Potent Creamsicle Milkshake from Cook the Story
Desserts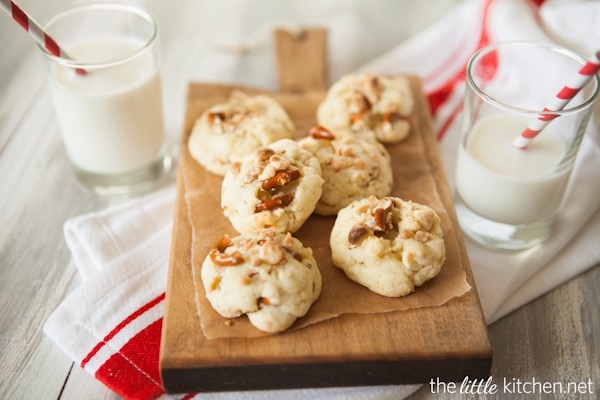 White Chocolate Toffee Crunch Cookies
Chocolate Chip Cookie Dough Truffles from Love & Olive Oil
Nutella Chocolate Football Truffles from Just a Taste
Nutella & Cream Cheese Swirled Blondie from Cookin' Canuck
Raspberry Cream Cheese Brownies from Following in My Shoes
Cherry Brownies made with Beer! from Oh My Veggies
Brûléed Meyer Lemon Bars from Completely Delicious
Peppermint Patty Cookies from How Sweet Eats
Caramel Apple Dessert Pizza from bellalimento
Key Lime Tartlets from Gimme Some Oven
Reese's Bread Pudding
Avalanche Bars from Cookies & Cups